"What time is the last boat back then?"

"Ask the frog."

"Sure. Whatever."
The Frog is the boat captain's moniker, obviously, as everyone aboard – but us – seems to be fully aware of. He and his pals are all barefoot, wearing stripy sailor T-shirts and no-haircut haircuts to underline the fact that they indeed are men of the sea. Or river. Taking up half of the space on the cute little motorboat that connects a tram stop where you only get off if you are visiting a whorehouse, are working in one, or need to attend a cooking class (that seemed like such a great, thoughtful birthday present to receive before you found out people can get very drunk and very competitive at cooking classes) and Prague's new summer "it" place; these generously menspreading guys sure ooze power.
The ferry, curiously enough operated by Prague public transit company, is almost the best part of the whole trip and like with many other great things in life, you feel a bit hurt and bewildered when it's all suddenly over in three minutes. The charming little boat makes a short stop at the Stvanice island before finally letting us off at, well, a forest. There is a brief exchange of confused looks and regrets of pepper sprays left at home but, fearless women of a right to vote and wear trousers that we are, we plough on.
And it soon pays off – a moment later, the forest suddenly opens up. Despite the early afternoon hours of a workday, there is already a long line for the container bar, two simultaneous birthday parties, a few laptoppers occupying a chic wooden cubicle, even some dancing on the improvised stage.
Welcome to Karlin. Long overshadowed by the cooler neighbourhoods of Letna and Vinohrady, Karlin is fast making its way into everyone's Uber favourites. And whereas during the ancient times of about five years ago, also known as times of still plucking eyebrows and enough legroom on airplanes, it used to take a minimum of 5 tram stops to find a nice lunch spot, I would now genuinely struggle to decide on where to dine in Karlin. And wine! Two fantastic wine bars – Veltlin and Na brehu Rhony, support the go-to beer shrine of Lokal in the quest to keep the white collars in the hood long after they leave one of the many brand new business parks every day.
Port 18600 is a whole different story though – it's raw, it's ephemeral, it's al fresco. It took a few passionates and a crowdfunding campaign to turn this formerly a trailside dumpsite into a pretty oasis with a relaxed vibe that feels every bit as your friend's garden.  Today, with its massive range of events, spanning DJs, ethnic food pop-ups, live jazz, new circus, urbanist lectures and even hairdresser nights; 18600 aims to cater to people with friends as well as people like you and me, wasting our entire lives on internet (there is wifi). The former are welcome to rent a bbq (at truly bargain prices), a beach volleyball court or one of the concrete community tables.
Follow them for weather updates, event info and random lost&found gems or book a table, a court or a bbq directly here.
Happy Summer!
Port 18600, Za Karlinskym pristavem, Prague 8 Karlin (tram: Prazska trznice)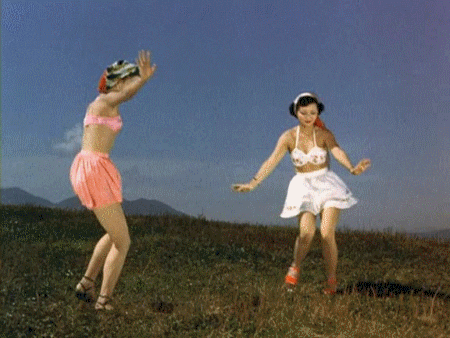 ---