Did you also release a heavy sigh after we woke up to the first foggy morning of this summer a couple days ago? What about those chestnuts scattered around the pavements, the occasional cold breeze and your coconut oil going solid, I hear you complain? Is there a legal action we can take to prevent summer from leaving so soon?
I feel you. Summer is my darling season, too, and I strongly believe we should stand united against all the back-to-school, hello-autumn summer ruiners. After all, there is still ice cream to be eaten (mascarpone and figs, people!), prosecco to be popped, stars to be counted and general lazing to be done!
Here's a couple of tips on how to summer up your nights while also feeling you are adding culture to your life and making your mum less worried about what kind of person you've become.
1. BARRACKS TURNED PRETTY
Having a full-on fight with your BFF about whether The Arrival is one of the best or the absolute worst movies in the history of mankind can totally have silver lining if you choose to fight in Karlin's former barrack complex.
Remind me, where did everyone choose to spend hot summer nights before places like these popped-up? Karlin's charming barracks immediately reminded me of Budapest's cool ruin bars, combining the charismatic neglected facades, beautiful oversized plants and a relaxed atmosphere of nights you wish never came to an end.
Come early to secure a deck chair (or any chair at all) as this spot is as hot as its lovely barbeque boy at the moment.
P.S. They show good movies, too.
P.P.S. Me and BFF are still not talking.
Kasarna Karlin, Prvniho pluku 2, Prague 8 Karlin (metro: Florenc)
2. ABANDONED TRAIN STATION
In case you didn't get the chance to fall for Zizkov's industrial gem a couple years ago when it hosted Prague's design festival, you might still be walking around this world feeling slightly incomplete, questioning your purpose and watching too much Oprah. Luckily, this abandoned freight depot re-opened its doors again thanks to a local initiative, hosting cool movies by the national film archive enthusiasts, with occasional guests like Dogma 95′s Lone Scherfig introducing their movies. Comfy chairs, yummy falafels and its slightly remote location create the most peaceful feel. My absolute favourite!
1435mm, Zelivskeho 2, Prague 3 Zizkov (tram: Nakladove nadrazi Zizkov)
3. GALLERY ROOFTOP
"Is there anyone who has heard me talking about the fascinating history of 35mm films before? Okay, I can see some hands, you guys are going to hear it all again today."
"Mate, we're cold, just play the movie."
"Oh sure, sorry! I will stop the movie in the very middle and tell you everything then then."
Nevermind a slightly too passionate projector guy, insisting that you inspect all of the contents of his wallet after giving a 40 minute lecture on filmmaking, his previous employers and all the related fun facts that stopped being fun 10 degrees Celsius ago.
Nevermind all that when he makes it all up to you in an instant by playing you finer than fine a movie with beers from a cute honesty bar, plenty stars above and lights of landing planes from a nearby airport all thrown in.
Veletrzak, Dukelskych hrdinu 47, Prague 7 Holesovice (tram: Veletrzni palac)
4. DESIGN HUB BACKYARD
Phill's corner only just didn't make it to my extremely popular brunch piece. Truth is, the jury (mostly me) had to deduct too many points for it being closed on Sundays, which of course is the number one hate crime against the brunch community.
Phill's since came up with a genius concept of "neighbourhood Sunday brunches" that actually are rather perfect. Making everyone gather around their community table and have the most peaceful Sunday amidst the airy design by the genius Czech designer duo, Plechac and Wielgus,  as well as live DJ and just enough celebrity spotting not to forever regret your outfit screamed "laundry day" when they introduced you to your lifelong hero (watch their FB page for dates).
There's so much more to Phill's lovely corner however than just beetroot purposefully put into your lemonade. The go-to place for instagrammable avocado sandwiches also prides itself with a not exactly unpretty little backyard, which offers a rather fine selection of movies from Mary and Max to Reservoir dogs and a pleasant neighbourhood vibe as a bonus.
Phill's Backyard, Komunardů 32, Prague 7 Holesovice (tram: Delnicka)
5. CONTEMPORARY ART GALLERY
Open-air cinema located in a contemporary art gallery between a highway and train rails. Hipstery, artsy, low-key and you might definitely want to make friends if coming here alone as the nearest public transport is a good walk away with very poor street lighting. There is a bar, too, where they gladly let you sample their wine prior to ordering, immediately making you feel you'd rather that they hadn't, so I say consider bringing your own or risk feeling sorry, sober and just generally too old for this afterwards.
Meetfactory, Ke Sklárně 15, Prague 5 Smichov (tram: Lihovar)
Why not also try a movie night in an ancient monastery garden (atmospheric), a beer garden (the atmosphere is second to none but if you're female and single, let me casually mention that this place is a second home to most Prague men between 20-45) or in a mental institution (if this is not the prettiest park in Prague then tell me what is)?
Feeling extra adventurous? Consider topless-friendly cinema in a natural pool complex (with a great sauna!) or an uber-edgy selection of movies shown at the Stalin monument (free and including a stunning view over Prague). Oh and whatever you do, definitely, definitely do not miss the one and only "The Man from Acapulco" in Pragovka, a former automobile plant turned artist studios!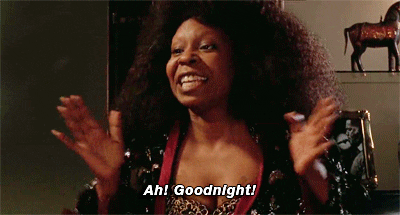 ---