First glancing down my blog, you'd think that all my life revolves around food and booze. What a shallow, empty, sad life that would be. Luckily, in mine there's also been some failed relationships, people who owe me money, my neighbour who likes to sing opera, badly, and just won't stop, ever – and movies.
One might also suggest that the true reason why I still rely on cinemas to see all my movies is that at 26,  at a very youthful looking 32,   I still haven't quite figured out all the torrenty stuff.  Again, what a judgmental person, you. And smart. I haven't.
My love for big screen dates back way to the jurassic age of late nineties, when independent, mostly European movies shown at the local university were both the only acceptable way to date for a teenage girl from a rigid Catholic family and an important pastime activity for anyone who used intellectual conversation to compensate for small boobs.
Two cup sizes later, art movies proved to be the only legal means to socialize when utterly poor in Stockholm (where all the independent film festivals were free) as well as bond with my sister when none of us knew how to deal with her depression. And so I kept on going – and never stopped since.
Do you also enjoy paying for sitting in the dark, along with complete strangers often with no manners? This is as good as it gets in Prague.
SVETOZOR
Quality movies, check. Central location, check. Unattractive T-shirt shop, you guessed it, there's one, too. God bless the soul of their designer, of course it's the thought that counts.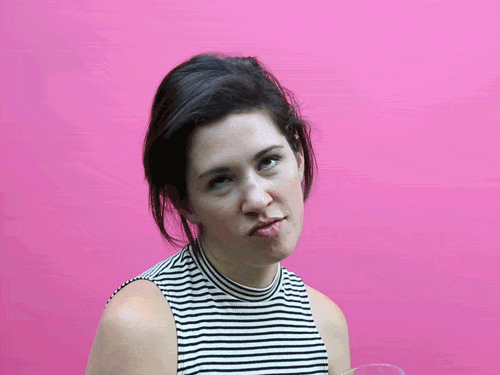 Now you should know that Svetozor holds a very special place in my heart. Aerofilms, the genius distribution company managing it, has not only figured out a great balance between commercially attractive, timeless and nerdy but regularly sneaks in gems from art film festivals into their program, making this socks-and-sandal-wearing world a better place, one Roy Andersson at a time.
Sometimes at night, I still find myself tearing up, missing their overnight film marathons that are no more. Often themed and including rather suspicious free energy drinks, they used to be fun, they used to make me the happiest person on earth, they never failed to make me look like a zombie the next day at work.
BROWNIE POINTS: Live broadcasts from London's National Theatre and a cute loyalty program that lets you adopt your very own chair (comes with a plate with your name on it as well as V.I.P invites to cool movie premiere parties!).
BEST ENJOYED WITH: Grab a delicious phad thai from Modry Zub across the street or attempt a convo on the negativeness of the universe over a fantastic cocktail or three in the nearby Parlour bar.
KINO SVETOZOR, Vodickova 41, Prague 1 (metro A/B: Mustek)
AERO
I ain't gonna lie to you, this arthouse is far. From your mum, Pokémons, civilisation… Basically, it's only you and your problems here. On the plus side, however, the program is packed with delicious, delicious films. You just can't help but feel the connoisseur love that goes into putting together such an exciting mix of events: one day you might be putting on prop glasses to take a selfie for Woody Allen's birthday, next they offer you a poem from a fish tank to celebrate Jarmusch's new release, or to hop on a stationary bike to generate electricity required for your movie screening. What a brave move, that, considering Czechs regularly top the charts of the most deodorant-shy nations…
BROWNIE POINTS: The events! There's blind date nights (when you leave the movie choice up to them and pay as much as you fancy), film quizzes, Life of Brian on every Christmas Eve, stand-ups, even beach parties. Definitely one to follow!
BEST ENJOYED WITH: Have I mentioned this cinema is far, from everything? If you're a student and your dinner plan B was canned peaches with some stale bread (and just enough of roommate's unattended biscuits to be able to play it cool and raise no suspicion), you'll love the adjacent café. Otherwise, travel.
KINO AERO, Biskupcova 31, Praha 3 (tram: Biskupcova)
VYSTAVISTE
Do you prefer cinemas with unpronounceable names? Do you really love your movie with all the let-me-finish-this-lemonade-to-the-very-last-drop sounds as well as everyone's relevant comments but are confident you can do without them for just one night? Do you believe in love after love? Etc.
See, we've had open-air cinemas here before but suffice to say byo blanket systems often didn't go very well with tall people, people with massive hats, people bringing their own chairs, or late-arriving friends of friends who insist on coming to say hello and wouldn't you mind them using your blanket, too, as they completely forgot one, and surely stretching your legs is so 2015.
BROWNIE POINTS: Comfy beach chairs and a really great sound. In headphones!
BEST ENJOYED WITH: Explore Tiskarna, Stromovka park's own open-air bar, or head to Cobra for great drinks, enough hipsters to change a lightbulb and surprisingly tasty hummus.
KINO VYSTAVISTE,  Vystaviste 67, Prague 7 (tram: Vystaviste Holesovice)
Photos: Aerofilms
---